Celebrities sporting Tattoos
Tattoo business is thriving in India courtesy Bollywood actors and actresses. The tattoo industry in India though unorganised has grown 100% in the last one year. Experts credit this growth to the larger-than- life Bollywood stars sporting elaborate tattoos for their movies. From being considered a mark of rebellion in the 60's to the trendy fashion statement in the 90's the tattoo industry has symbolically grown as style statement adopted by a much broader segment of our society. This boom has been witnessed in India too but we still have a long way to go.
Though we have some great tattoo artists in India now, we still lack the finishing and designing that we see in the west.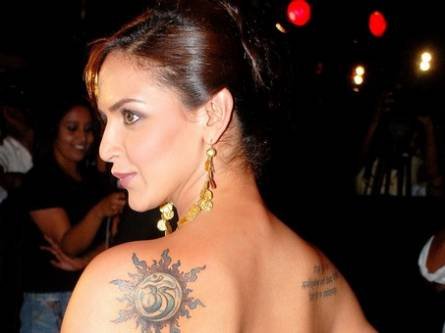 According to the famous tattoo artist, Indians still lack proper techniques, designs and flare. He says it's important that the youngsters are educated about the hygiene and the long term effects of getting a tattoo. A tattoo is a form of a body art but should not be blindly copying of designs. In the west, tattoos always represent people's passion and attitude and in India, people still treat it as a fashion symbol. Among the most popular designs are those of religious figures like Shiva and Ganesha, quotations and feather tattoos in bright colours.
Bollywood's love for tattoos is evident. Hrithik and Sussanne got themselves a matching tattoo of a six-point star, while the former also has his wife's name inked on his wrist.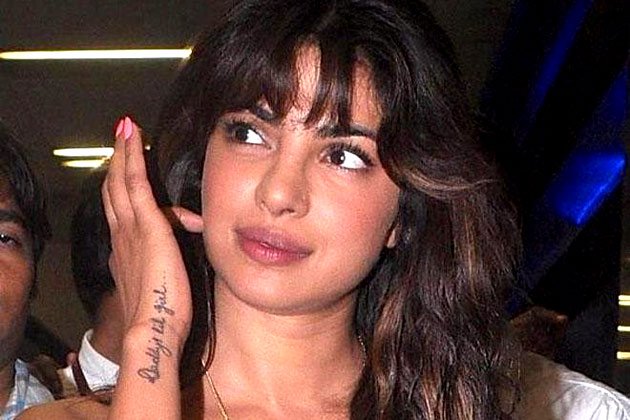 Getting a loved one's name or initials inked is not new - actress Priyanka Chopra got her right arm tattooed with the message - 'Daddy's li'l girl', and Akshay Kumar has got his son Aarav's name inked on his back.
Deepika has a tattoo of 'RK', which stands for her former beau Ranbir Kapoor's initials. Even actor Saif Ali Khan has a tattoo with the name of his wife Kareena inked in Devanagari.
There are others for whom tattoos are an expression of their beliefs. Former Miss Universe Sushmita Sen has a tattoo which reads: and Sanjay Dutt is one with a unique love for tattoos. He has as many as eight inking.
In the western world, there are several screen icons that have uninhibitedly got inked. Hollywood actress Angelina Jolie has more than a dozen tattoos. Megan Fox, Lady Gaga, Rihanna, Miley Cyrus and Paris Hilton are also known for their inking.
A word of advice from us - before copying your favourite celebrities' tattoos, please watch out if the artist is following appropriate hygienic practices and whether the person is using inks that are manufactured specifically for tattoos.And get yourself inked "only with a design which you can carry your whole life.



Tags: